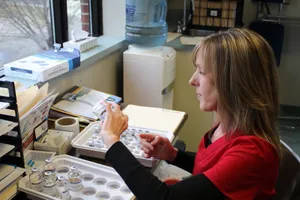 We offer evaluation, diagnosis and treatment of allergy . On your first visit the physician will review your history and perform an examination. If allergy is deemed to be the problem, we will first try simple measures such avoidance of allergens, or we will try simple medical treatment with antihistamines and nasal sprays. If avoidance and medicines are not adequately controlling the symptoms, the next step is to consider allergy testing and treatment.

We usually perform allergy testing by skin testing on the arms, although in some cases we may do blood testing. The allergy test is not especially painful, and takes about 30 minutes. If there is allergy, then a red and itchy hive will appear on the skin within 15-20 minutes. These positive skin reactions gradually disappear over 30-60 minutes, and typically no treatment is necessary. Please review these instructions prior to allergy testing.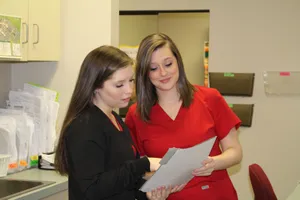 If there is significant allergy not controlled with simple measures, we will probably recommend allergy shots . Allergy shots are injections in the upper arms with the substances you are allergic to. It takes about 4 to 6 weeks for people to start feeling better. Our ultimate goal is to achieve an "allergy cure" where medical treatment is no longer necessary. Unfortunately, this can take 3 to 4 years. The shots are weekly for the first year, and then can be decreased in frequency. The shots are administered in our office, although for patients who live far away they can get their shots with their regular doctor. Allergy shots effective 80% of the time, and are the only "true cure" for allergy.

Another option we offer patients is Sublingual Immunotherapy (SLIT) , which is allergy drops under the tongue. Among the advantages of the drops are that no shots are needed, and the patients can administer the drops to themselves at home rather than coming to the doctor's office for weekly treatment. These drops are very safe, and there is much ongoing research about their effectiveness. Allergy drops are currently FDA "off-label" (but so are most of the ways antibiotics are prescribed, as well as other common medical treatments), and therefore insurance companies are not paying for them. Therefore this option is currently "cash only", but we work with patients to ensure reasonable costs for those who are interested.